PRESS RELEASE Berkeley Haas Case on Patagonia Wins Financial Times "Responsible Business Teaching Case Award"

---

JANUARY 19 2022 • BERKELEY, CA


California Management Review is proud to have sponsored Patagonia's Path to Carbon Neutrality by 2025 by Daniel M. Kammen, Paul Hendricks, Seren Pendleton-Knoll, Vincent Stanley, and Robert Strand, which has been selected by the Financial Times as a winner of the prestigious Teaching Cases Award.

The Teaching Cases Award is part of the wider Responsible Business Education awards, which recognize the business cases published within the last three years that have made the most substantial impact in responsible business education, with a focus on emerging topics like sustainability and climate change. Given the magnitude of the climate crisis, climate emissions reduction and waste management featured prominently in cases considered for the award.

Financial Times Teaching cases award: a world of eco-dilemmas

Case studies about sustainability are now playing a key role in shifting business school teaching away from the concept of shareholder primacy. As the Responsible Business Education Awards demonstrate, they cover an increasingly complex range of topics. Even so, some experts are calling for greater diversity in a teaching tool that, even when focused on sustainability, tends to explore the strategies of white men leading large companies in wealthy economies.

Read full report on FT

About the Research

---
The Patagonia case study describes the strides that the outdoor retail company has made to meet its ambitious goal of achieving complete carbon neutrality by 2025. Patagonia defines carbon neutrality in an absolute sense — meaning that it intends to reduce emissions to zero across its production, distribution, and administrative operations while still growing the company. Carbon pollution is a complex global problem, and by making a public commitment, Patagonia has led the way in defining a new era of corporate leadership in environmental initiatives.
Founded by Yvon Chouinard in 1973, Patagonia has been a champion of environmental causes since its early advocacy for the preservation of the Ventura River, which runs into the ocean near the company's headquarters on the California coast. In its efforts to achieve carbon neutrality, Patagonia has considered a range of options—including moving to renewable energy sources at all retail locations, shifting to recycled materials and dyes for its products, and optimizing delivery networks for fuel efficiency. The company is also a pioneer in the use of regenerative organic agriculture, which is the subject of another Berkeley Haas case study.
The winning case is one of many new publications from Berkeley Haas in the emerging environmental, social, and governance (ESG) research space. In collaboration with the Berkeley Haas Center for Responsible Business, the Berkeley Haas case series has published a growing collection of ESG cases. Several of the cases produced for the Center's annual Patagonia Case Competition, including Kammen et. al's award-winning case study, have attracted worldwide attention. Three were selected by faculty and students of the Haas School of Business to win an annual Best Case Award, indicating a consistent interest in the company and its various efforts surrounding sustainability, from packaging waste and renewable energy to regenerative agriculture and fabric recycling.
Additionally, the school's academic management research journal California Management Review has made a strong commitment to publishing emerging research on new topics in sustainability. A special issue in 2018 focused on the "circular economy," a new model of reducing waste and improving efficiency across many areas of the economy. More recently, "Incentivizing Environmental Improvements in Supply Chains through Data-Driven Governance" by Berkeley Haas professor Dara O'Rourke and PhD candidate Niklas Lollo examined the Sustainable Apparel Coalition, a group devoted to developing data-informed policies to promote environmental goals within the global apparel industry. Similarly, "Tools and Technologies of Transparency in Sustainable Global Supply Chains" by Paul McGrath, Lucy McCarthy, Donna Marshall, and Jakob Rehme covers the use of new technologies in promoting information transparency in multinational supply chains.
Attention on the sustainability of global value chains has been amplified by the COVID-19 pandemic. A special issue on post-pandemic supply chains will be published in California Management Review's Spring 2022 issue, guest edited by Rajat Panwar, Professor of Sustainable Business Management at Oregon State University, and author of "It's time to develop local production and supply chains," a popular call for multinationals to reassess the way their supply chains work, posted in the California Management Review Insights section.
A consistent theme in much of the latest ESG research is the dynamic relationship between purpose-driven entrepreneurs and state-level policymakers; both parties are essential in promoting sustainable environmental transformation. "CSR Needs CPR: Corporate Sustainability and Politics" by University of Michigan's Tom Lyon et al, emphasizes the need for organizations to transparently disclose their political activities (like lobbying and campaign funding) which are a key indicator of true ESG commitment, beyond stated CSR goals. "Green Innovation Games: Value-Creation Strategies for Corporate Sustainability" by Tommi Lampikoski et. al presents novel approaches to environmental innovation taken by a selection of 49 dynamic firms around the world.
ESG remains and important focus of both the California Management Review and Berkeley Haas Case Series, as well as for many other groups within the Berkeley Haas community. For more information, please refer to the resources below.
Patagonia Case Competition
---
The case study was originally prepared as part of the Berkeley Haas Center for Responsible Business' annual Patagonia Case Competition. Graduate students from across the US tackle the interconnected business and responsibility aspects of a current, real-life issue facing the outdoor gear retailer Patagonia. In the first round of competition, interdisciplinary teams submit solutions to a case developed by the Berkeley Haas Case Series and Patagonia. Senior leaders from Patagonia review all submissions and select finalists to present their solutions to Patagonia executives in person at Berkeley Haas.

Explore Center for Responsible Business Cases
Berkeley Haas Case Series
---
The Berkeley-Haas Case Series is a collection of business case studies written by Haas faculty. Our culture and vision at the Haas School of Business naturally offer distinctive qualities to the Series, filling a gap in existing case offerings by drawing upon lessons from UC Berkeley's rich history and prime location in the San Francisco Bay Area. We seek to publish cases that challenge conventional assumptions about business, science, culture, and politics.

Explore our collection
Award-Winning Berkeley Haas Cases
---
ENEL X: Driving Digital Transformation in the Energy Sector (2021)
By Henry Chesbrough
Patagonia: Closing the Loop on Packaging Pollution (2020)
By Sara Beckman, Kate O'Neill, Seren Pendleton-Knoll, William Rosenzweig, and Robert Strand
Patagonia's Path to Carbon Neutrality by 2025 (2019)
By Daniel M. Kammen, Paul Hendricks, Seren Pendleton-Knoll, Vincent Stanley, and Robert Strand
Eliminating the Gender Pay Gap: Gap Inc. Leads the Way (2018)
By Kellie McElhaney and Genevieve Smith
Patagonia: Driving Sustainable Innovation by Embracing Tensions (2017)
By Dara O'Rourke and Robert Strand
Back to the Roots Ventures (BTTR) (2016)
By Jorge Calderon and Nishant Bagadia
Castlight Health: Disrupting the Health Care Industry (2015)
By Kristiana Raube
People Operations at Mozilla Corporation: Scaling a Peer-to-Peer Global Community (2014)
By Homa Bahrami
Alphabet Energy (2013)
By Beverly Alexander, Adam Boscoe, Mason Cabot, Philip Dawsey, Luc Emmanuel Barreau, and Russell Griffith
For More Information
---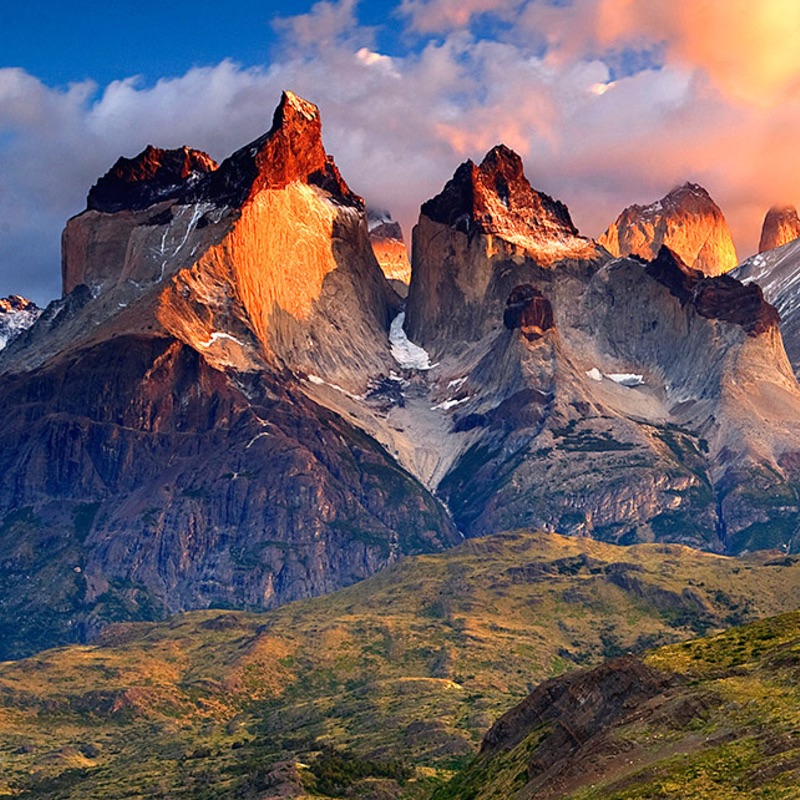 2018
Patagonia's Path to Carbon Neutrality by 2025
This case study describes Patagonia's goal to become carbon neutral by 2025 in an absolute sense -- that is to reduce emissions to zero while still growing the company. Patagonia also wants to achieve absolute carbon neutrality in such a way that other interested companies can replicate.
Learn more